Annals of Neurosciences, Vol 17, No 2 (2010)
Annals of Neurosciences, Volume 17, Issue 2 (April), 2010
Molecular Shots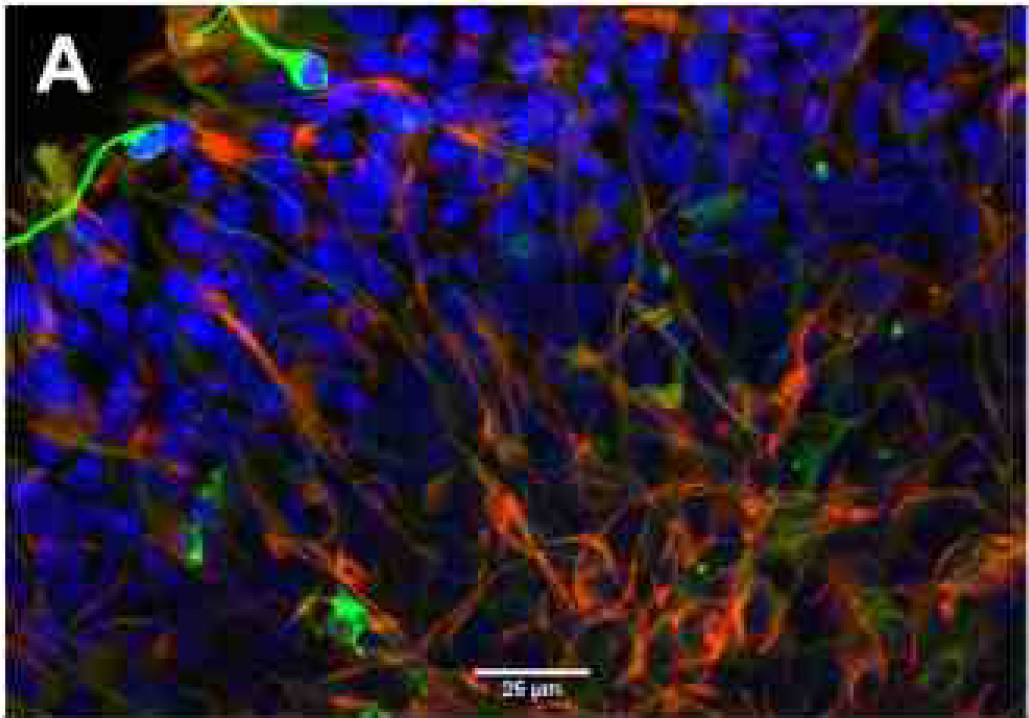 A) Periphery of the human neurosphere with Tuj1 (neuronal marker) and Nestin (neural stem cell marker) stained cells.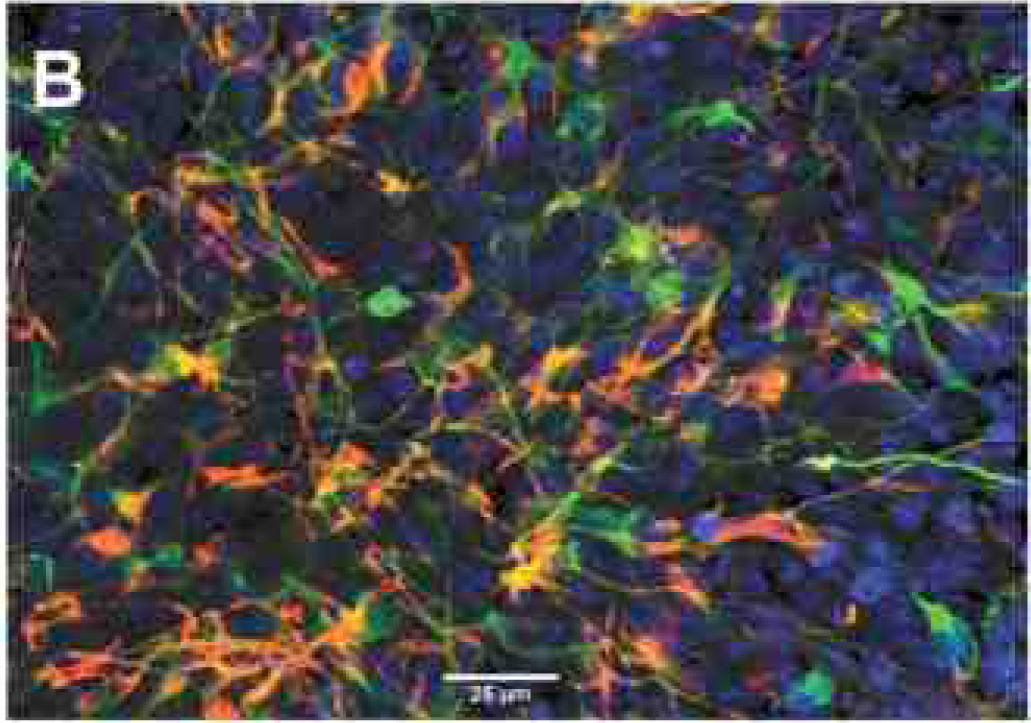 B) Centre of the neurosphere with orange cells depicting coexpression of Tuj1 and Nestin.
By Pretty Garg, Pankaj Seth, National Brain Research Centre, Manesar, India
---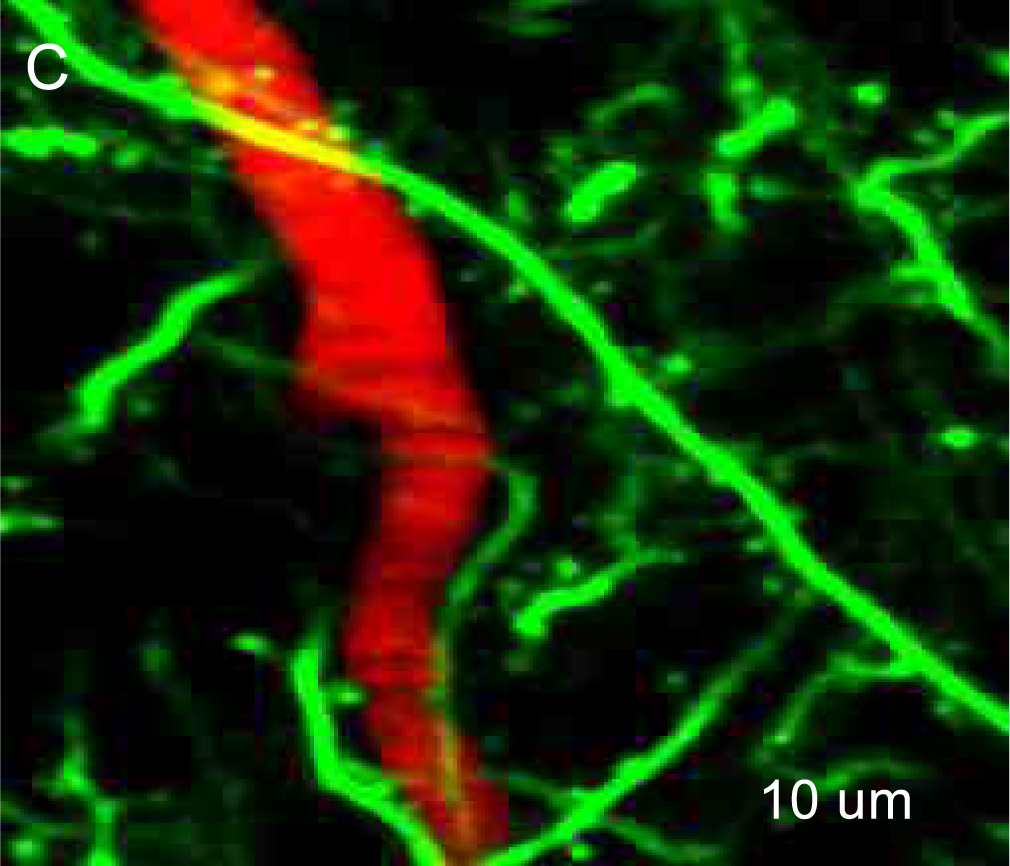 C) Synapse and vessel images, Synapses are within 30 mm of capillaries. RBC supply rates are normally 20-100 cells/sec.; Sustained decreases in supply rate (ET-1) to ~25 cells/sec leads to damage only after about 7-9 hrs.; Acute reduction in supply rate to <1 cell/sec leads to damage within 10 min.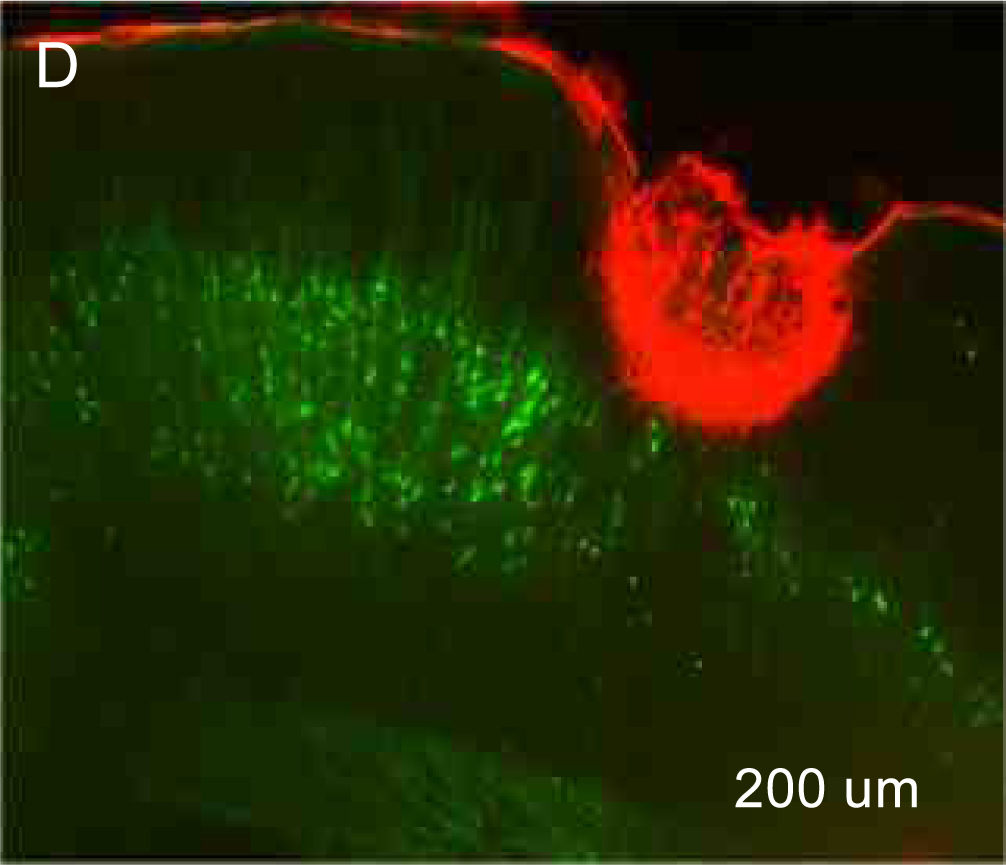 D) In vivo single coronal slice green YFP and red vasculature laminin stain mouse with a stroke lesion.
By Tim Murphy, University of British Columbia, Vancouver, Canada
doi : 10.5214/ans.0972-7531.1017213
(c) Annals of Neurosciences.All Rights Reserved