Annals of Neurosciences, Vol 16, No 4 (2009)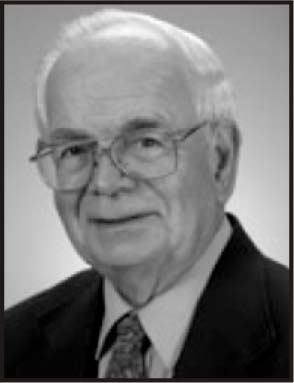 Karl Spencer Lashley (1890-1958)
Donald A. Dewsbury
Donald A. Dewsbury is Professor emeritus of Psychology at the University of Florida. He worked as a comparative psychologist and is also an expert on the history of Psychology. He has served as President of the Animal Behavior Society and three American Psychological Association divisions. He is the author or editor of 16 book volumes and more than 350 articles and chapters.
Karl Lashley was one of the preeminent psychologists of the 20th century; he is especially known for work in physiological and comparative psychology. Early in his life, Lashley developed an affinity for nature study. Although his education was mainly in departments of zoology, he spent most of his career in departments of psychology.
Lashley was a dedicated materialist and believed that the genesis of behavior could be studied strictly in the brain. He was fascinated by the problem of the organization of brain and behavior. This seems to have coalesced largely through interactions with his graduate and post-doctoral mentors. Like H. S. Jennings, Lashley rejected vitalism, on the one hand, and simplistic tropism-like interpretations on the other. He also became more favorable toward genetic influences on behavior than some of his colleagues. With John B. Watson, he came to comparative psychology and the study behavior but, unlike Watson, Lashley believed that the construct of a mind was also useful. Also, he came to favor central, rather than peripheral, explanations of the control of learning and behavior. Lashley could not accept Watson's stimulus-response psychology. With Shepherd Ivory Franz, he learned the lesion technique as an approach to the problem that he regarded as key- localization of function.
Lashley is best know for his studies of the effects of cortical lesions on maze learning and visual discriminations in rats. He found that, within limits, for complex problems the amount of cortical tissue removed had a more salient effect on maze learning and retention than did the specific locus of the lesion. This led to his well known concepts of mass action and equipotentiality. The breadth of these principles is often overstated in the literature. They applied only to complex problems and only parts of the cortex, not including the sensory projection areas. They referred to tissue within a functional area; not all areas were viewed as the same. In the accompanying paper he wrote that "specialization of functions in the cerebral cortex is an indisputable fact" (p. 12). Lashley's only monograph-length treatment was his 1929 Brain Mechanisms and Intelligence. It was here that he laid out his principles of localization. He noted that whereas maze learning was affected by lesions according to his principles of mass action and equipotentiality, visual discriminations were not affected in the same way.
The accompanying paper, "Basic Neural Mechanisms in Behavior" (1930), was delivered by Lashley, then president of the American Psychological Association, at the 1929 International Congress of Psychology. Ivan Pavlov was in the audience for this, the only International Congress held on American soil. Lashley criticized available theories and mounted a frontal attack on the reflex theories advocated by Pavlov and others. He suggested that learning and memory are organized in patterns dispersed throughout various areas of cortex, not via specific switchboardlike connections. Lashley went so far as to suggest that "psychology today is a more fundamental science than neurophysiology". Although they apparently never met face-to face, Pavlov is reported to have delivered an angry 20-minute diatribe after Lashley's presentation.
Lashley's work was wide-ranging. He facilitated the introduction of European ethology to the United States, published a classic paper on the serial organization of behavior, addressed issues of psychoanalysis, neuroanatomy, instinct, invertebrate behavior, the evolution of mind, and the nature of consciousness, and many other issues. He never did find the locus of memory storage, the "engram." In "In Search of the Engram" (1950), he quipped "I sometimes feel, in reviewing the evidence on the localization of the memory trace that the necessary conclusion is that learning is just not possible".
Lashley wasan intense man who did not suffer fools gladly. He was tall, lean, somewhat aloof, private, and driven. He loved music and sailing and was well read. Although some of his views are out of favor today, he exerted an enormous influence on behavioral neuroscience.
Lashley's Time Line
1890 Born, Davis, West Virginia
1910 AB in Zoology, University ofWest Virginia
1911 MS in Bacteriology, University of Pittsburgh
1913 Research on homing in birds and skill learning in archery with J. B. Watson on the Dry Tortugas Islands, Florida
1914 PhD in Zoology, The Johns Hopkins University
1915-1917 Post-doctoral research with S. I. Franz, Washington, DC
1917-1926 Faculty, University of Minnesota (except for 1-year leave or absence)
1923 Published "The Behavioristic Interpretation of Consciousness"
1926-1929 Behavior Research Fund, Chicago, IL
1929 Published Brain Mechanisms and Intelligence"
1930 Published "Basic Neural Mechanisms and Behavior"
1932-1935 Professor of Psychology, University of Chicago
1935-1942 Professorat Harvard University
1938 Published "Experimental Analysis of Instinctive Behavior"
1942-1958 Director, Yerkes Laboratories of Primate Biology
1950 Published "In Search of the Engram"
1951 Published "The Problem of Serial Order in Behavior"
1958 Died, Poitiers, France.
Donald A. Dewsbury
Department of Psychology
University of Florida
Gainesville, FL 32611-2250
Tel.: (352) 273-2183, Fax: (352) 392-7985
E-mail: dewsbury@ufl.edu
doi : 10.5214/ans.0972.7531.2009.160407
References
1 Beach FA, Hebb DO, Morgan CT et al. The neuropsychology of Lashley. New York: McGraw-Hill 1960.
2 Lashley KS. The behavioristic interpretation of consciousness I and II. Psychological Review 1923; 30:237-2272 and 329-353.
3 Lashley KS. Brain mechanisms and intelligence. Chicago: University of Chicago Press 1929.
4 Lashley KS. Basic neural mechanisms in behavior. Psychological Review 1930;37:1-24.
5 Lashley KS. Experimental analysis of instinctive behavior. Psychological Review 1938; 4:445-471.
6 Lashley KS. Persistent problems in the evolution of mind. Quarterly Review of Biology 1949; 24:28-42.
7 Lashley KS. In search of the engram. In J. F. Danielli & R. Brown (Eds.) Physiological mechanisms in animal behaviour. New York: Academic Press 1950; 454-482.
8 Lashley KS. The problem of serial order in behavior. In L. A. Jeffress (Ed.) Cerebral mechanisms in behavior. New York: Wiley 1951 ; 112-136.
(c) Annals of Neurosciences.All Rights Reserved